Lyle Greenberg's "Cone Hunter" T-shirt Information

Cone Hunter T-shirts are avalable in black or white and in the following sizes:
Adult - Small, Medium, Large, X-Large, XX-Large, XXX-Large ... All priced at $20/shirt + shipping.
Children - Small, Medium, Large ... All priced at $20/shirt + shipping.
Woman's V-neck - Small, Medium (sorry,sold out), Large (sorry sold out) ... All priced at $25/shirt + shipping.
Shipping - Any Quantity - $6.65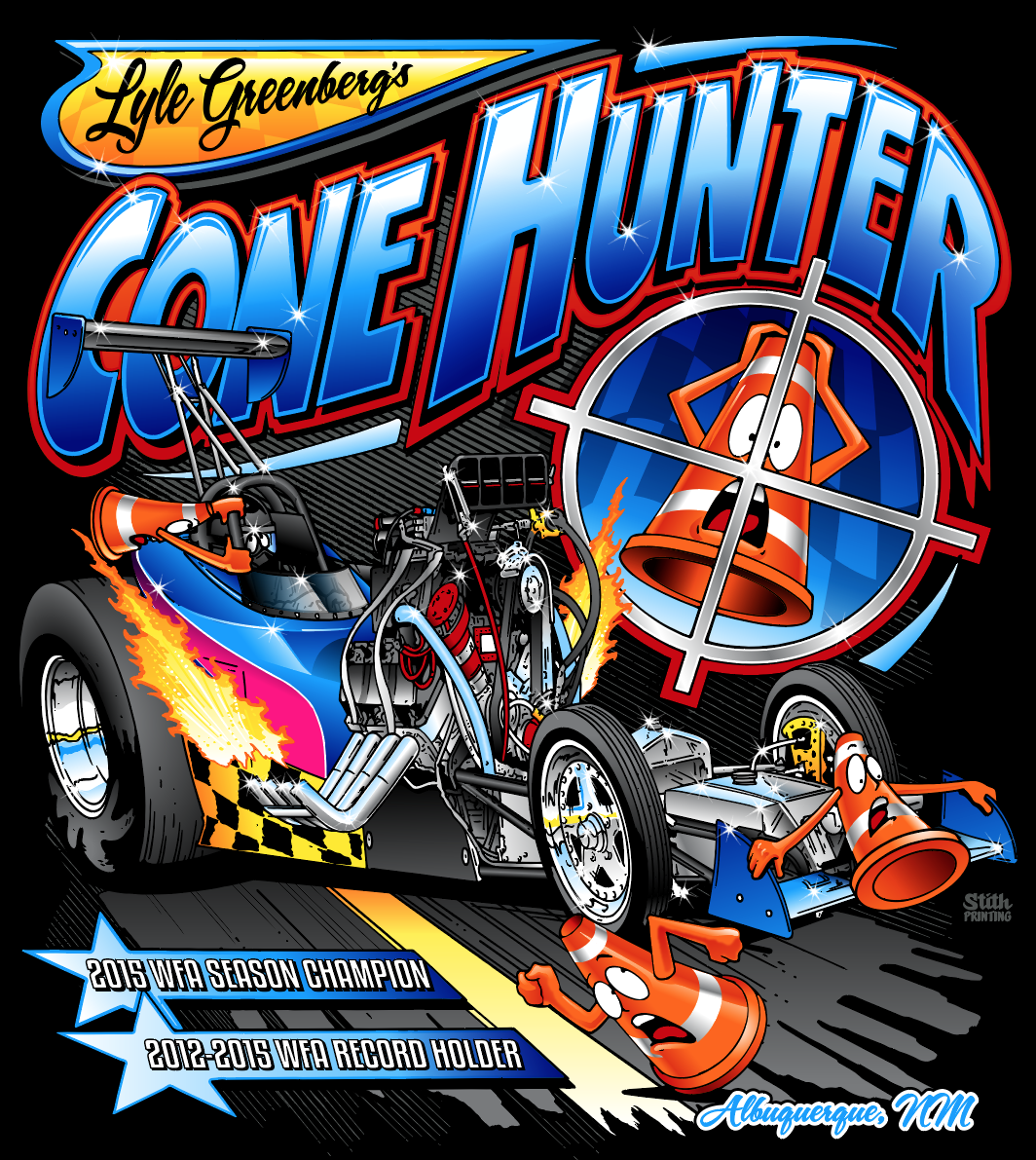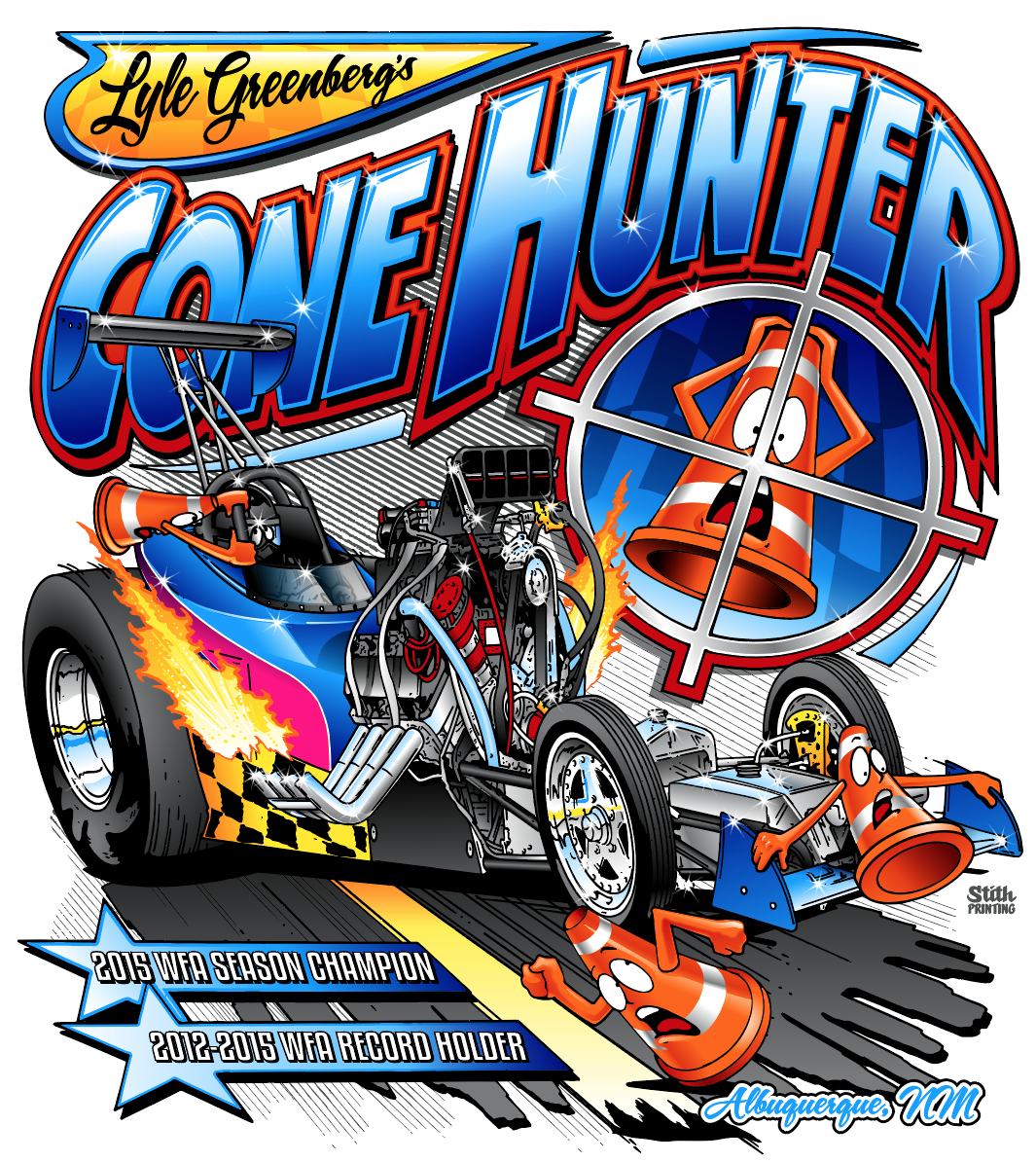 Fuel altereds have long been known as some of the craziest cars in drag racing, often swapping lanes, brushing guardwalls and generally finding ways to make some of the most exciting runs ever. On occasion, altereds have been known to take out the "cones" that designate the various timing increments (60', 330', 660', 1000' and 1320'). After seeing an altered take out the 660' cone at an event, a good friend of mine (Paula Roth) said that the car had gone "cone hunting". Later, I was watching the March Meet on BangShift and the folks on the chat used the term cone hunting to describe a rash of centerline-crossing runs. At that point I realized that was the perfect name for an altered. Although I am both creatively and artistically challenged, the creative genius artists at Stith Printing took the idea and ran with it.
I hope that you like it and decide to purchase some shirts. I promise that the proceeds will go towards running our altered and making cones shiver in fear!
Lyle Greenberg